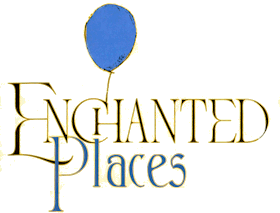 A. A. Milne's much-loved verses and stories about his son, Christopher Robin and his teddy bear, Winnie-the-Pooh, first appeared in the mid-1920s in a quartet of slim volumes: When We Were Very Young, Winnie-the-Pooh, Now We Are Six and The House at Pooh Corner. Memorably accompanied by delightful drawings from illustrator E. H. Shepard, the books quickly achieved huge popularity in Britain and the U.S.A. and, today – almost a hundred years on – are now known and adored in translation all over the world.
What is less well-known is that the popular composer of light music, Harold Fraser-Simson (best known for the stage show, The Maid of the Mountains), wrote enchanting settings for many of Milne's funny and clever rhymes and all of Winnie-the-Pooh's idiosyncratic 'Hums' that are such an important part of Pooh's character and feature in almost every one of his adventures. A few of these songs have survived as childhood favourites ('They're Changing Guard at Buckingham Palace' and 'Hush, Hush, Whisper Who Dares') but the majority of the songs have been largely forgotten.
This recording, by baritone Grant Doyle and pianist John Kember, brings together for the very first time in one collection all 67 of Harold Fraser-Simson's beautifully crafted settings for A. A. Milne's verses.
These charming songs, along with Pooh's nonsense 'Hums', capture the innocence of childhood and evoke an idyll of England at peace in the fragile years immediately following the First World War. Their very timelessness makes them deserving of a new audience of listeners of all ages.
The recordings are available on a double CD, published by EM Records as EMRCD 083.