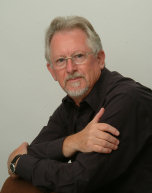 John is happy to lead workshops on any area of his work and to visit your school, college, music centre or teaching studios. Two current examples are given below, but others can be arranged on request.
Workshop 1 : Sight reading

To discuss ways with teachers of helping tackle this problem and new material that is available with particular emphasis on his Sight-reading series for Schott Music.

Workshop 2 : Jazz Piano

To help teachers with valuable material and suggestions to enable their students to make the transition from 'jazzy pieces' to build an 'all-round' jazz piano technique using his Jazz Piano Studies and the Jazz Piano Player series, both from Faber Music, the On the Lighter Side series of piano solos and duets from Schott Music and his new repertoire books from Music Sales, which include easijazz and Original Piano Ballads.
Workshops can be tailor made to your needs and requirements and can be given to groups of teachers or students, or a mixture of both. Groups can be of any size and participation is actively encouraged!
Fees and organisation
A 3 hour session costs £250 plus travelling costs. John is based in London but is happy to conduct workshops anywhere in the UK. For more distant locations, overnight accomodation costs will also be charged.
Next steps
To make a booking, or for more information, please email John @ johnkember.com