Jiggs Whigham Jazz Trombone - Concepts, Ideas and Examples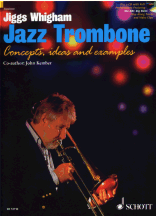 John co-authored this book with the famed Jazz Trombonist Jiggs Whigham. It is an inspirational guide to playing jazz trombone, with contributions from eminent international players. The book includes a CD wth full performances featuring the BBC Big Band, play-along tracks and video clips.
First published in 2006, Jiggs Whigham Jazz Trombone is intended for Grades 6 onwards. It has 80 pages.
Price £15.99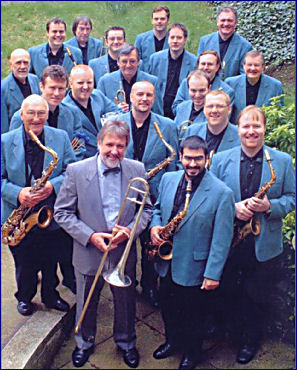 Born in Ohio, Jiggs first came to the attention of critics and fans at 17, when he featured as soloist and first trombonist with the Glenn Miller Orchestra directed by Ray McKinley. Two years later he was made first and solo trombonist with Stan Kenton's band. In 1966 he was awarded first prize at the inaugural competition for Modern Jazz in Vienna. Using Bonn, Berlin and Cape Cod as home bases, Jiggs was the first Professor and Head of the Jazz Deprtment at Cologne University, Professor for Life andhead of the Hans Eiser College of Music in Berlin and, from 2000 to 2001 was visiting professor at Indiana University.
For a number of years Jiggs was bandleader of the Swiss Radio Band and artistic director of the Berlin Radio Orchestra (RIAS Big Band Berlin) and he later went on to conduct the BBC Big Band and the Berlin Jazz Orchestra. He is a lifetime member of and general advisor to the International Trombone Association, the German Trombone Society and the International Association of Jazz Educators. He is in demand as a soloist, director and teacher.