Original music tuition books by John Kember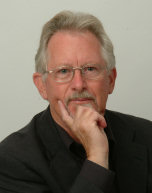 "John Kember is truly one of our finest composers who incorporates the interests of the student as well as the pedagogical needs of the teacher in his works."
-- Julia Amada Kruger, Vice-President of the American College of Musicians
"Here is a composer and teacher who understands the jazz piano idiom and how to train it positively, thoroughly and progressively"
-- John York, 'Piano', July/August 2005.
John has more than 70 currently available publications, published by Faber Music, by Music Sales, by Schott and by Self-published they are available through good music shops or you are very welcome to buy them directly through the website.
Where to find us
Go to www.johnkember.com to find details of all these publications and the online ordering facility. The website makes it easy to locate books by instrument and by musical style. Each book is annotated with details of the Grade standard for which it is intended and with descriptions of the content. Most books also include a sample page to allow you to assess whether it is right for your needs.